Corona Virus Recommendations from Integrative Acupuncture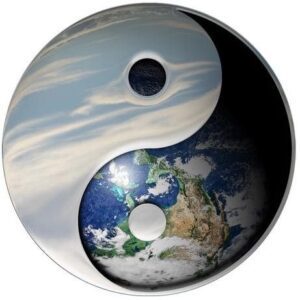 Lots of patients are asking for some recommendations on how to prevent the transmission of viruses, especially the Corona Virus. Traditional Chinese Medicine (TCM) is a complete system of medicine that provides prevention as well as treatment. 
From our colleagues and John Chen at E-Lotus Herbs: "From the Western Han Dynasty to the end of the Qing Dynasty, at least 321 large-scale plagues occurred in China. Chinese medicine has served to wage life-and-death battles against various plague consistently through time and has successfully contained the spread of epidemics in a limited area and time.  There has never been a similar tragedy in China's history, such as the Spanish flu or the Black Death in Europe.  These are examples of global plagues that killed tens of millions of people.
In the Chinese history, whenever a plague is rampant, Chinese medicine practitioners are always on the front lines to battle the disease. Many survived with the help of Chinese Medicine; so in this fight with the insidious and novel Coronavirus, Chinese Medicine once again should take a primary role in effective treatment and must not be absent in action!"
Integrative Healthcare 
An integrated treatment of western drugs and traditional Chinese medicine (TCM) has helped most of the over 50,000 coronavirus patients in China to recover from the disease, a Chinese expert medical team said on Monday, Mar 09. Compared with those only treated with TCM or western medicine, the expert team confirmed that the "integrated treatment of both the medicines can more quickly control COVID-19 symptoms such as fever, cough and fatigue."
Read more at: 
https://www.deccanherald.com/international/integrated-treatment-of-western-and-traditional-chinese-medicine-helped-most-covid-19-patients-recover-report-812142.html?fbclid=IwAR2prdqjoZYShfTOvOC8E7QjSzic1MPMA5oeg4df00HVGHxwdS0m1KTrNWg
We are receiving daily updates from colleagues in China with information about how TCM has been involved in prevention and integrative treatment with western medicine of covid-19. We are fortunate to have documented information about Chinese herbal formulas and acupuncture used. Formulas and acupuncture treatment plans in China have been divided into four phases: 
Prevention Phase: The purpose is to strengthen the immune system, to help alleviate early symptoms, and to shorten the duration of the virus. It includes herbs, acupuncture and moxibustion

Influenza Phase: Herbal treatment to manage symptoms

Pneumonia Phase: Herbal treatment to manage symptoms 

Recovery Phase: The purpose is to restore Lung and Spleen functions and the body's 

zheng

 (upright) 

qi
Our offices are not equipped to treat active cases of COVID-19 and will have to refuse treatment for acute symptoms. We can help with telemedicine phone consultations for herbal formulas. Please call our office to request a phone consultation if you have active symptoms, after contacting your primary care provider.


At Home Herbs:

Without the ability to diagnose you in person, we can recommend that all of our patients have our Cold and Flu Formula on hand. Cold and Flu is a combination of two very popular formulas: Yin Qiao San and Gan Mao Ling.  These are the two most useful formulas for treating colds and flus. Yin Qiao San herbal formula was first published in 1798 by Dr. Wu Ju Tong. It is incredibly effective at helping invasion of wind-heat in Chinese medicine. Wind heat often manifests as common cold or flu symptoms when there is sore throat, fever, and aches. Gan Mao Ling translates to "effective remedy for cold and flu." This formula treats what is called wind-cold conditions: colds and flus that present with clear runny nasal discharge, watery eyes, stiff neck, and chills.  

Current Research: 

Based on historical records and human evidence of SARS and H1N1 influenza prevention, Chinese herbal formulas could be an alternative approach for prevention of COVID-19 in high-risk population. 

Luo, H., Tang, Q., Shang, Y. 

et al.

 Can Chinese Medicine Be Used for Prevention of Corona Virus Disease 2019 (COVID-19)? A Review of Historical Classics, Research Evidence and Current Prevention Programs. 

Chin. J. Integr. Med.

 (2020).

https://doi.org/10.1007/s11655-020-3192-6

Chen N, Zhou M, Dong X, Qu J, Gong F, Han Y, et al. Epidemiological and clinical characteristics of 99 cases of 2019 novel coronavirus pneumonia in Wuhan, China: a descriptive study. Lancet 2020; doi: 

https://doi.org/10.1016/S0140-6736(20)30211-7

.

World Health Organization. SARS: clinical trials on treatment using a combination of traditional Chinese medicine and Western medicine. Geneva, Switzerland, 2004. Available at: 

https://apps.who.int/medicinedocs/pdf/s6170e/s6170e.pdf

 (Accessed 2020/2/10).

                                                                                                                                                                                       

Try not to panic… most people will experience COVID-19 as a mild illness. Prolonged, toxic stress inhibits immune function, so whether it is fear about the virus or excess stress at home or work, do what you can to give your system a break. Exercise, acupuncture, nutritional and herbal supplements, qigong/tai chi, yoga, meditation, and taking care of yourself must be priority now.


There are simple everyday precautions to help prevent the spread of respiratory viruses. 

Avoid close contact with people who are sick. 

Avoid touching your eyes, nose, and mouth with unwashed hands. 

Wash your hands often with soap and water for at least 20 seconds.

​Use an alcohol-based hand sanitizer that contains 60%-90% alcohol if soap and water are not available. COVID-19 can transmit through both respiratory droplets and via stool,

so careful handwashing is critical. 

Cover coughs and sneezes with a tissue, then throw it in the trash can. Cough or sneeze into your elbow and not your hand if you do not have a tissue available. If you contaminate your hand and then touch other objects, you will spread the virus.

If you are sick, to keep from spreading respiratory illness to others, you should 

Stay home when you are sick with respiratory disease symptoms. At the present time, these symptoms are more likely due to influenza or other respiratory viruses than to the COVID-19 related virus. 

Cover your cough or sneeze with a tissue, then throw the tissue in the trash. 

Clean and disinfect frequently touched objects and surfaces.

Other actions you can take that can meaningfully support your health and ability to fight illness: 

Get good sleep and prioritize your self-care. Sleep is critical to optimal immune function. If you are sleep-deprived, you are not at your peak immunity. 

Eat nutrient-rich foods and prioritize a healthy diet. Your diet provides building blocks used by your immune system to fight illness. Without those resources, your immune system will be weaker. 

Talk to your doctor about optimizing your vitamin D, zinc, and vitamin C levels. These nutrients are particularly important for optimal immune function and may be depleted in the typical diet, and in the winter depending on location. 

Stay hydrated. Water is at the foundation of our health. Clean/filtered water consumed regularly helps keep our whole system functioning optimally, including our immune systems.

How we are adapting at Integrative Acupuncture

Our offices are not equipped to handle acute symptoms of COVID-19. We are, however, here to help boost your immune systems to prevent illness with acupuncture and to provide herbal recommendations. 

Please be confident that our offices are taking every measure to ensure our treatment rooms, waiting areas and restrooms are clean and our employees healthy including sanitizing door knobs, face rests and  buzzers between every patient. As usual, sheets are changed between every patient as well. Bathrooms are cleaned and sanitized regularly throughout each day. 

The best thing we can do to support each other as a community is to stay home if you are sick. There are no charges to cancel appointments due to active symptoms and fever. 

Disclaimer: Parts of this article are compiled, translated and edited by John K. Chen and Lori Hsu from three references to inform the readers how COVID-19, the 2019 novel coronavirus, is currently treated in China. For readers who may have such an infection, contact and consult your primary physician, go to the hospital or the CDC immediately. For additional information, please contact the World Health Organization (WHO), the Center of Disease Control (CDC) and the Food and Drug Administration (FDA).