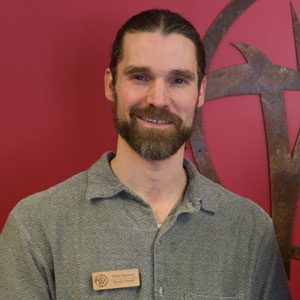 Nate Peyman
Massage Therapist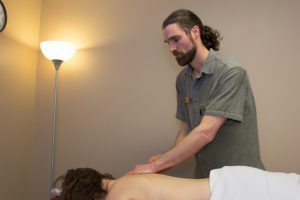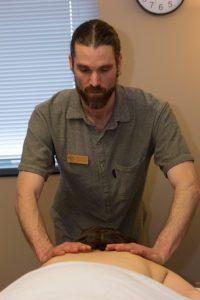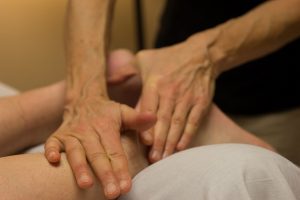 "My wholistic approach to massage employs accuracy of pressure, stimulating awareness of body mechanics, and using myofascial release, movement therapy and Reiki healing to help unwind tension. It is important to me to have a respectful, warm, positive environment with all my clients. I love the work of massage therapy."
Meet Nate
Nate brings a wealth and knowledge and experience to his massage therapy clients. He completed his 900 hour intensive massage training at the Muscular Therapy Institute in Cambridge, MA and became a licensed massage therapist over 14 years ago. Nate is able to tailor his massage to each patient's need with his experience providing reiki, reflexology, deep tissue, and Swedish massage styles. He has offered massage in a variety of settings, including exclusive spas and chiropractic clinics. Nate has completed a variety of trainings including reiki, Ayurvedic hot stone massage, and myofascial release.  He provides medical and orthopedic massage in increments of 25 minutes to up to 80 minutes.
Our acupuncturists often refer patients to Nate after acupuncture for a 25 minute  massage to a specific injured area. Nate's experienced hands will allow you to relax and let your body heal.
Certifications & Affiliations
Ayurvedic Hot Stone Massage  Stowe, Vermont
Aston Patterning Techniques I: Visual Assessment  Arlington, Mass.
Myofascial Release II Cambridge, Mass.
Reiki Master/Teacher Attunement by Ed Record. Cambridge, Mass.
Massage School, 900-hour intensive training, Muscular Therapy Institute. Cambridge, Mass.
Reiki Attunements I, II, & III by Suzanne G. McCausland, Old Lyme, Conn.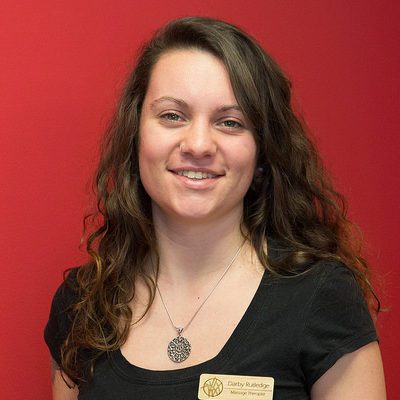 Darby Rutledge
Massage Therapist
"My intention with each client is to create a safe and relaxing environment using active listening and thoughtful communication."
Meet Darby
Darby completed her massage training at the Wellness Massage Training Institute in St. Albans, VT. Her credentials and experience include deep tissue massage, relaxation massage, hot stones and essential oil application.
Our acupuncturists often refer patients to Darby for a 50 minute relaxation massage. Women at all stages of pregnancy appreciate her intuitive touch and knowledge of muscles to reduce pains in the hips and back.