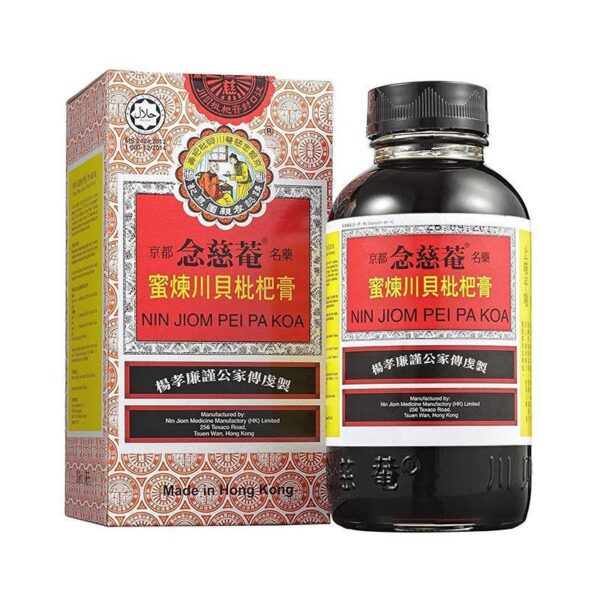 Nin Jiom Pei Pa Koa Honey and Loquat Cough Syrup
$20.00
Prince of Peace® Honey Loquat Candy has a hard mint flavored shell with a soft loquat center with a natural blend of unique herbs. In addition to its great taste, Honey Loquat Candy is pleasantly refreshing and soothing. It can be enjoyed every day of the year.
Available on backorder
Description
Eliminate phlegm, relieve coughs and soothe sore throats.