Acupuncture for Pain Relief
Integrative Acupuncture is one of the leading acupuncture facilities in Vermont. We work to bring pain relief to the affected areas of residents in the Washington, Chittenden and Lamoille  counties. Patients visit our Montpelier and Williston, VT practices to naturally relieve pain and reduce need for medications with acupuncture. Acupuncture is recommended as a firstline treatment by the American College of Physicians in their 2017 Clinical Practice Guidelines for acute and chronic low back pain. The National Institutes of Health also recommends acupuncture for low back pain and knee osteoarthritis.
Menstrual pain is not a normal part of a period and can be eliminated. Trying acupuncture to reduce menstrual pain is a natural alternative to birth control and pain medication. A painless treatment of acupuncture can help.
From TMJ to Bell's Palsy, combining acupuncture with specialized massage, facial pain can be eliminated. Our painless treatments are natural, drug-less solutions to facial pain.
Acupuncture benefits post surgical patients and is used routinely in Asia to treat pain post surgery. It can reduce the need for addicting pain medicating drugs and speed up recovery time. The providers at Integrative Acupuncture offer treatments both of our offices, in Montpelier and Williston, VT.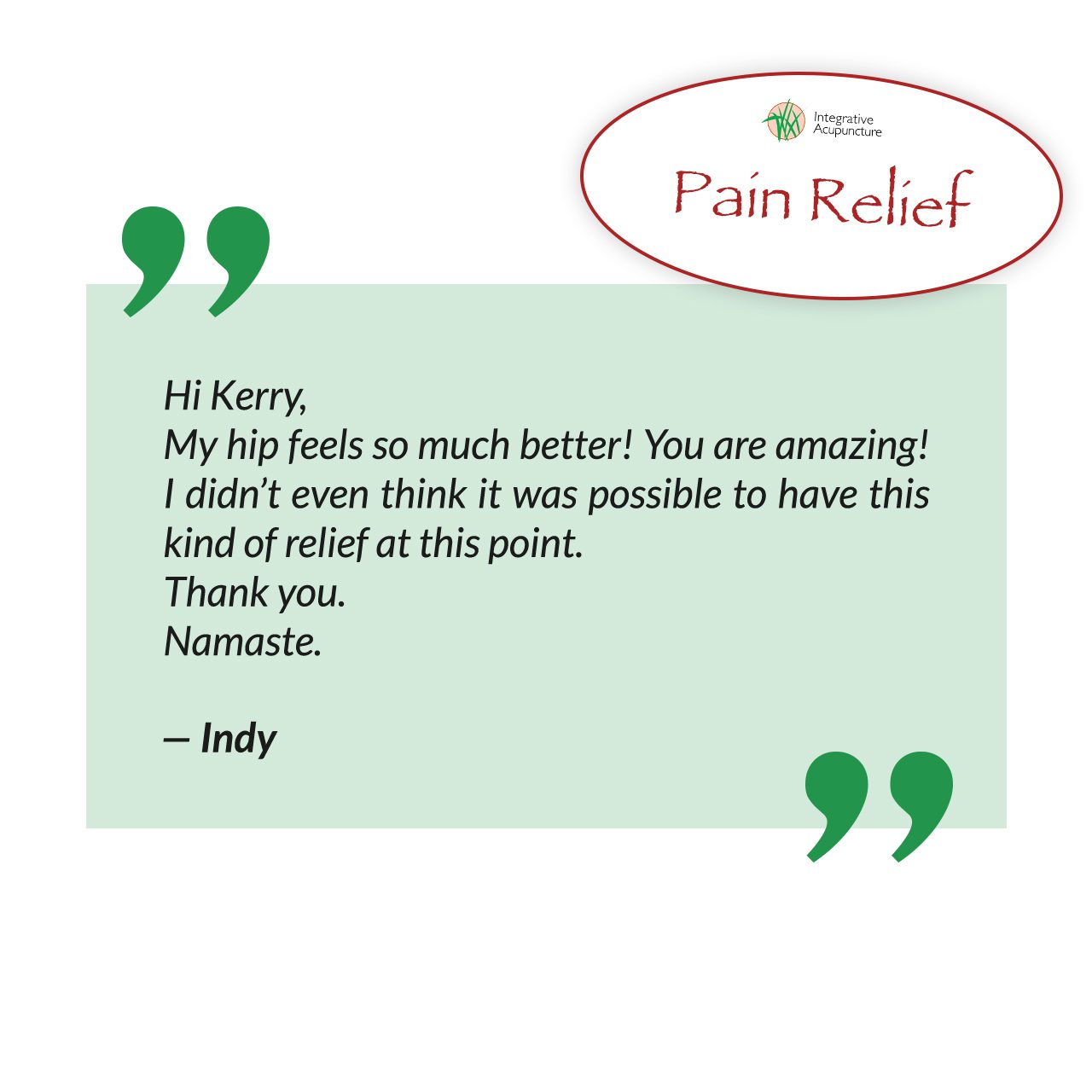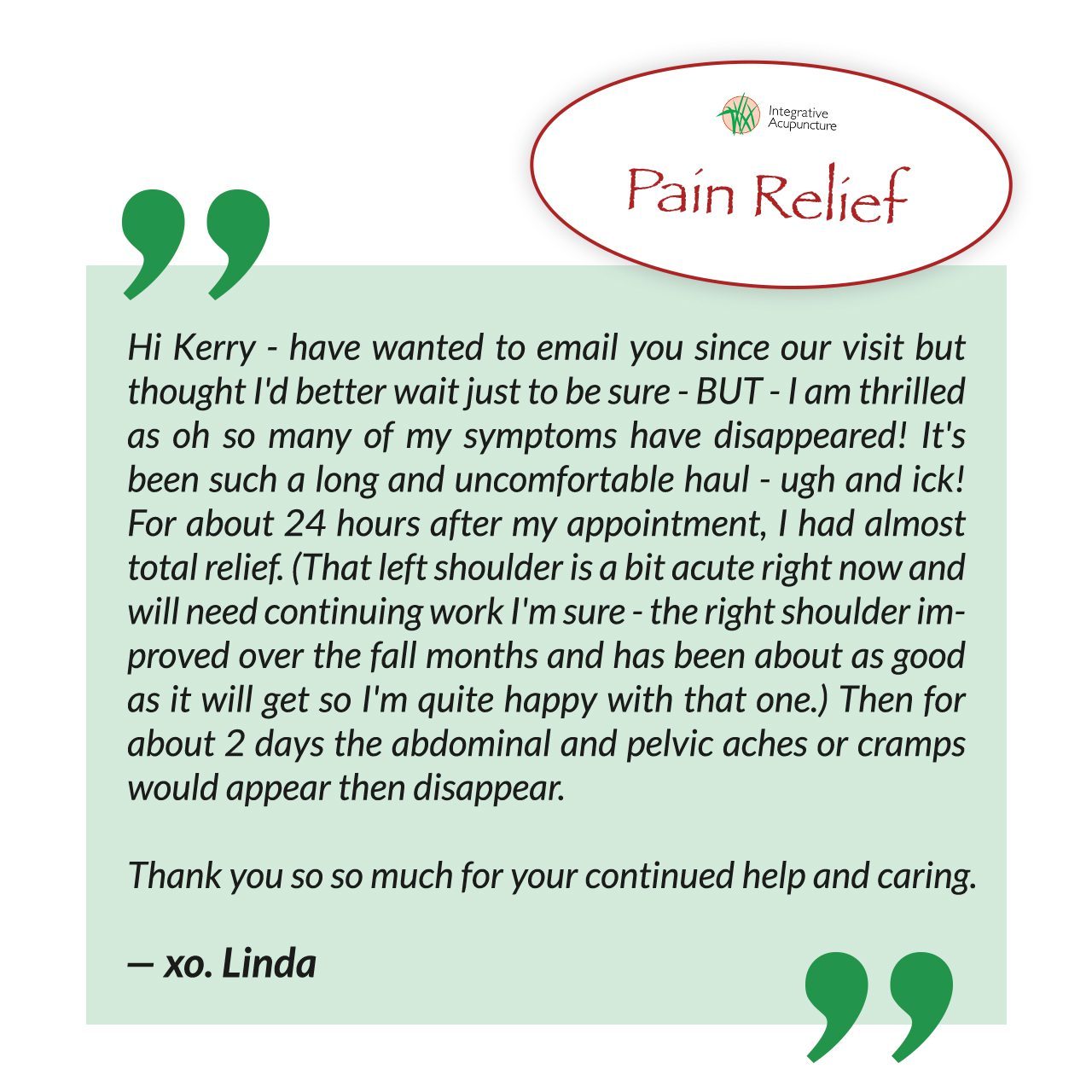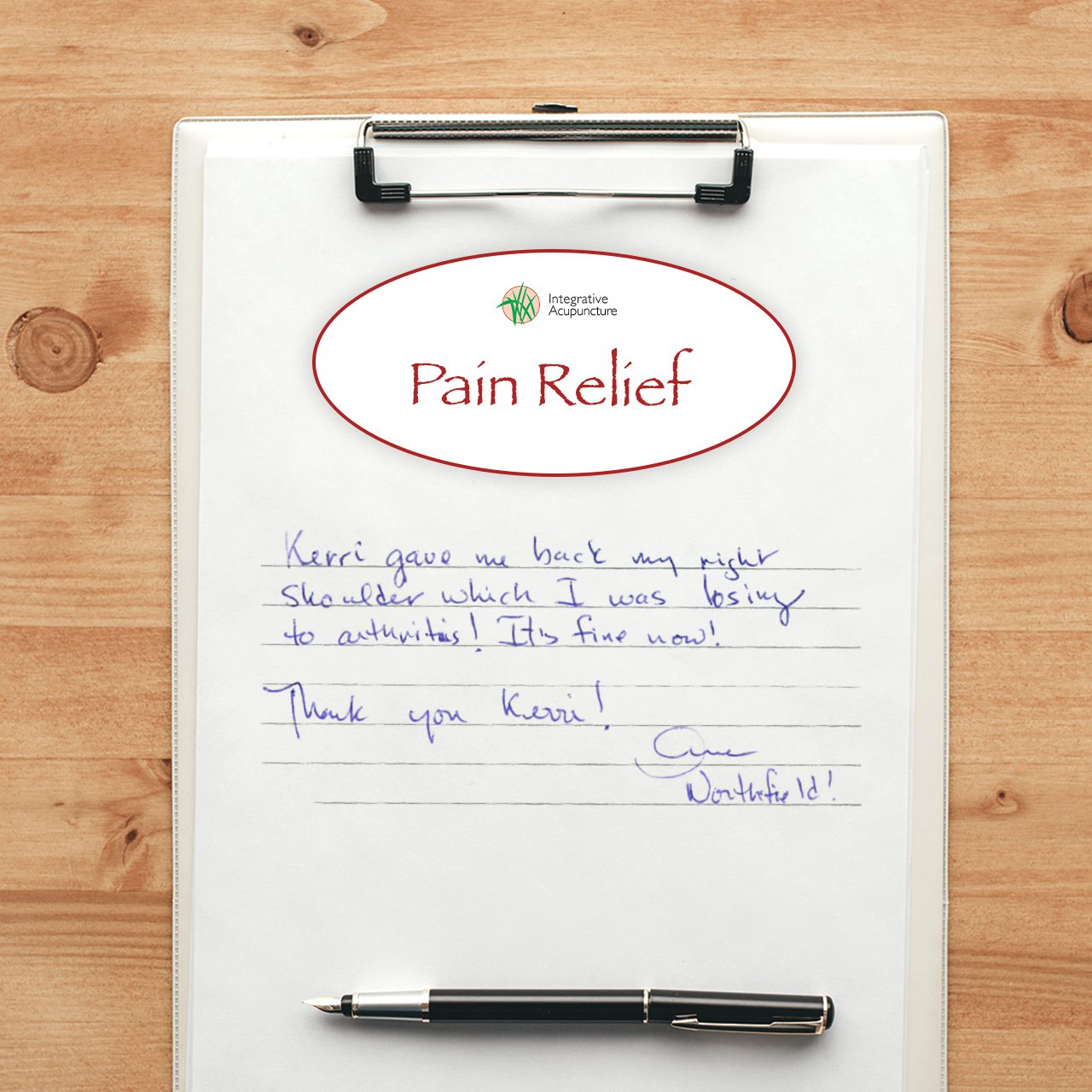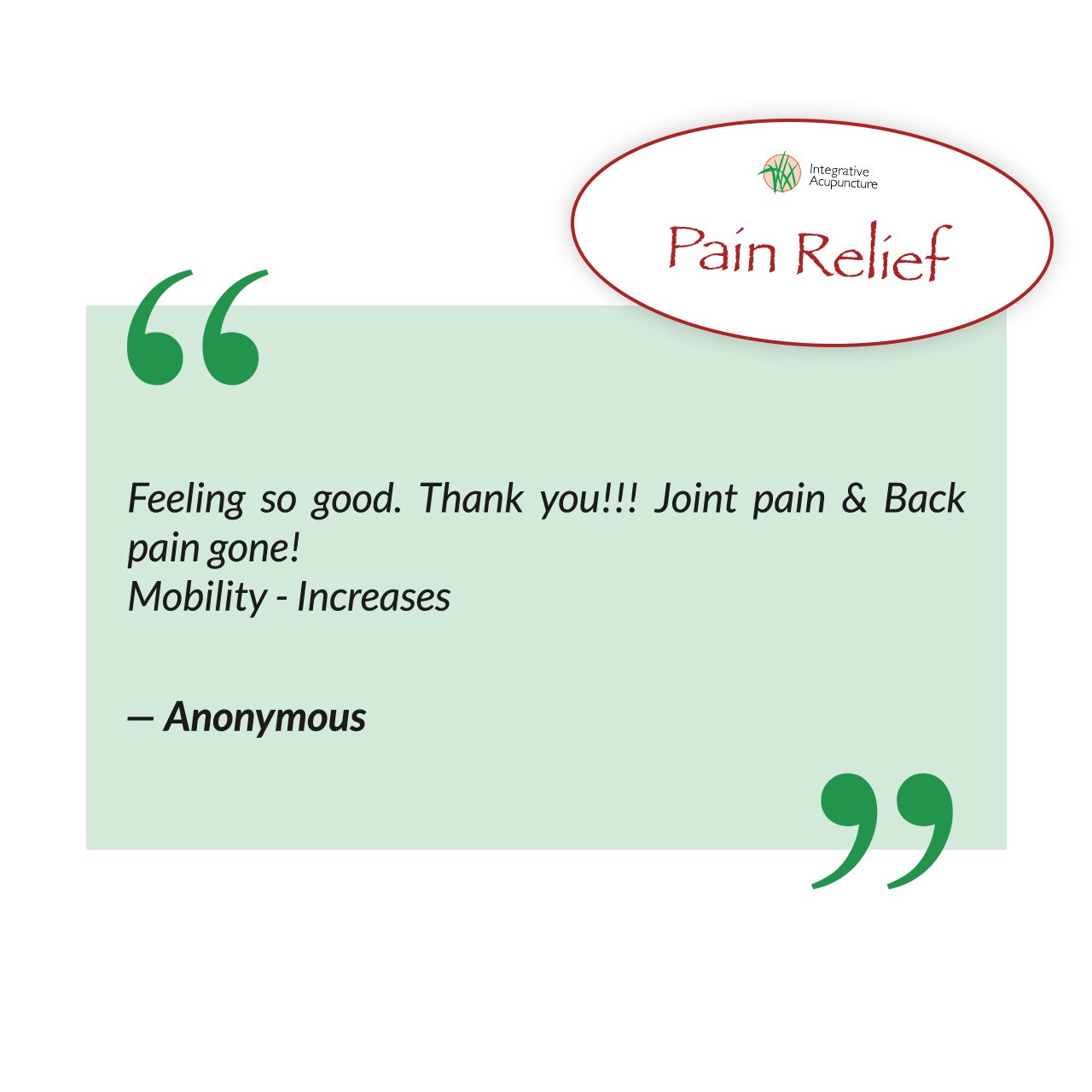 SOURCES:
Vickers AJ, Vertosick EA, Lewith G, et al. Acupuncture for Chronic Pain: Update of an Individual Patient Data Meta-Analysis. J Pain. 2018;19(5):455–474. doi:10.1016/j.jpain.2017.11.005
Chou R, Deyo R, Friedly J, et al. Nonpharmacologic Therapies for Low Back Pain: A Systematic Review for an American College of Physicians Clinical Practice Guideline. Ann Intern Med. 2017;166(7):493–505. doi:10.7326/M16-2459
Qaseem A, Wilt TJ, McLean RM, Forciea MA; Clinical Guidelines Committee of the American College of Physicians. Noninvasive Treatments for Acute, Subacute, and Chronic Low Back Pain: A Clinical Practice Guideline From the American College of Physicians. Ann Intern Med. 2017;166(7):514–530. doi:10.7326/M16-2367