Integrative Acupuncture's mission is to provide evidenced based acupuncture and integrative medicine for a wide range of conditions via a team approach to health care. We provide accessible, high quality, holistic health care by accepting insurance, having multiple locations, offering flexible scheduling, and providing a dedicated staff.
We believe the best way to optimize health and well-being of our community is through collaboration and communication with other health care providers. We look forward to providing you and your family complementary care.
Integrative Acupuncture is committed to providing natural and holistic integrative healthcare for the whole family.
Our vision is to provide acupuncture, massage therapy and naturopathic medicine in convenient, multiple locations throughout northern and central Vermont.
We aspire to be the leaders in integrating evidence based, complementary medicine into our local healthcare systems at every opportunity for collaboration for the optimal health of our community.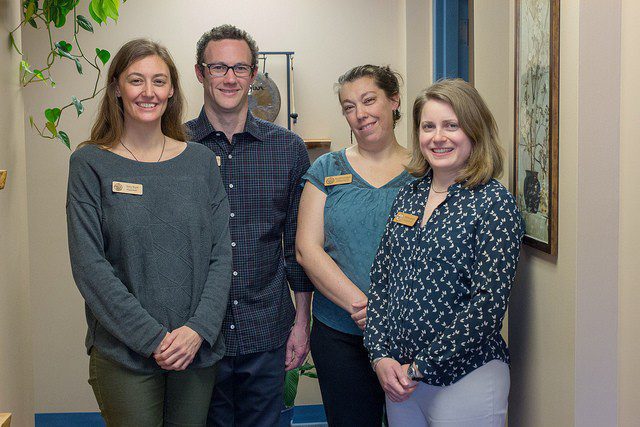 With our patient's permission, the providers at Integrative Acupuncture are pleased to collaborate with any healthcare provider our patients determine as part of their health and wellness team.
Dr. Kerry Boyle
D.Ac., M.S., L.Ac., Dipl. Ac.
Doctor of Acupuncture
Licensed Acupuncturist
Certified Herbalist
Lori Koblin
Massage Therapist