Despite acupuncture being used for thousands of years, it's only been in the last 30-40 years that the western world has truly taken notice of this natural medicine and begun to study it in ernest.
Below are some of the best studies available from some of the brightest minds in the acupuncture community.
Many of these studies are for conditions that we regularly treat here in our Vermont practice.
Research reveals acupuncture works better then drugs like aspirin to reduce the severity and frequency of chronic headaches.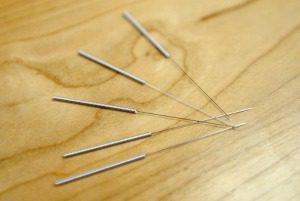 Studies show In Vitro Fertilization (IVF) drugs "work better" used in combination with acupuncture, it enhances the success rate.
Acupuncture and Addictions
Acupuncture and Arthritis
Acupuncture and Blood Pressure/Heart Disease
Acupuncture and Cancer
Acupuncture and Chronic Pain
Acupuncture and Fertility
Acupuncture and Headaches
Acupuncture and Knee Pain
Acupuncture and Low Back Pain
Acupuncture and Menopause
Acupuncture Used in Post-Op/Surgery
Acupuncture and Pregnancy
Acupuncture and Stress