Integrative Acupuncture is pleased to offer professional and experienced massage therapy at convenient hours. Contact us or schedule online for a relaxing massage today in our Montpelier, Vermont offices.
Meet Our Massage Therapist
Please note, massage rates are increasing as of 9/18/23 by $5 each, thank you!
25 min $45     50 min $85     80 min $115
You don't need to have the pain to have a massage! Everyone can benefit from the relaxation response of traditional Swedish bodywork. Our professional therapists are experienced in a variety of massage styles to put you in a deep state of peace and tranquility. This style of treatment is offered in 25-minute, 50-minute, and 80-minute appointments and may be performed in a massage chair if preferred.
25 min $55     50 min $95     80 min $125
Deep Tissue massage therapy is a specialized style of treatment indicated for pain management and functional change. Our massage therapists can provide an intensive deep tissue massage to your depth preference. Helpful for very tight muscles this a deep and slow form of bodywork. Myofascial release bodywork may also be included in deep tissue massage therapy.
25 min $45     50 min $85     80 min $115
Our licensed massage therapists are trained and experienced with providing prenatal massage therapy. We can help with sciatica and low back pain, muscular tension, and stress relief during all stages of pregnancy. Experience it on its own or add 25 minutes, 50 minutes, or 80 minutes of prenatal massage to your acupuncture treatment for a true retreat.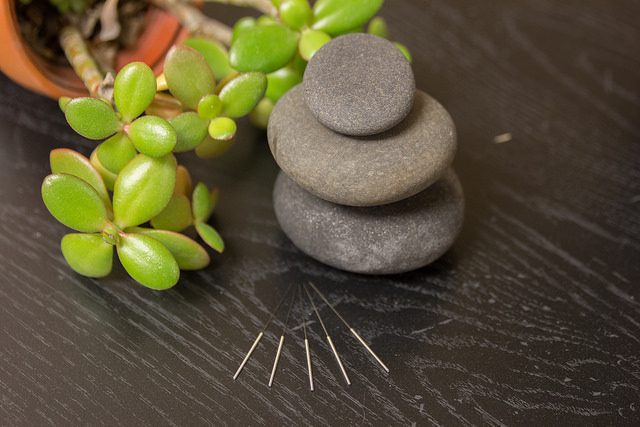 Hot Stone Massage
Add an additional $10 to any massage to include hot stones in our Montpelier office.
The use of hot stones during massage therapy allows for penetrating heat at specific spots. During a hot stone massage, smooth, flat, heated stones are placed on specific parts of your body.It's  the ulitmate for relaxation and easing tense muscles throughout your body. Hot stones made of volcanic basalt are heated to 130 to 145 degrees and retain heat throughout your massage. Stones may be placed on your back, hands, feet and chest and moved in circular or long movements, or placed still on muscles, to provide deep relaxation and may even promote immunity. Check out this article to see the 6 Benefits of Hot Stone Massage.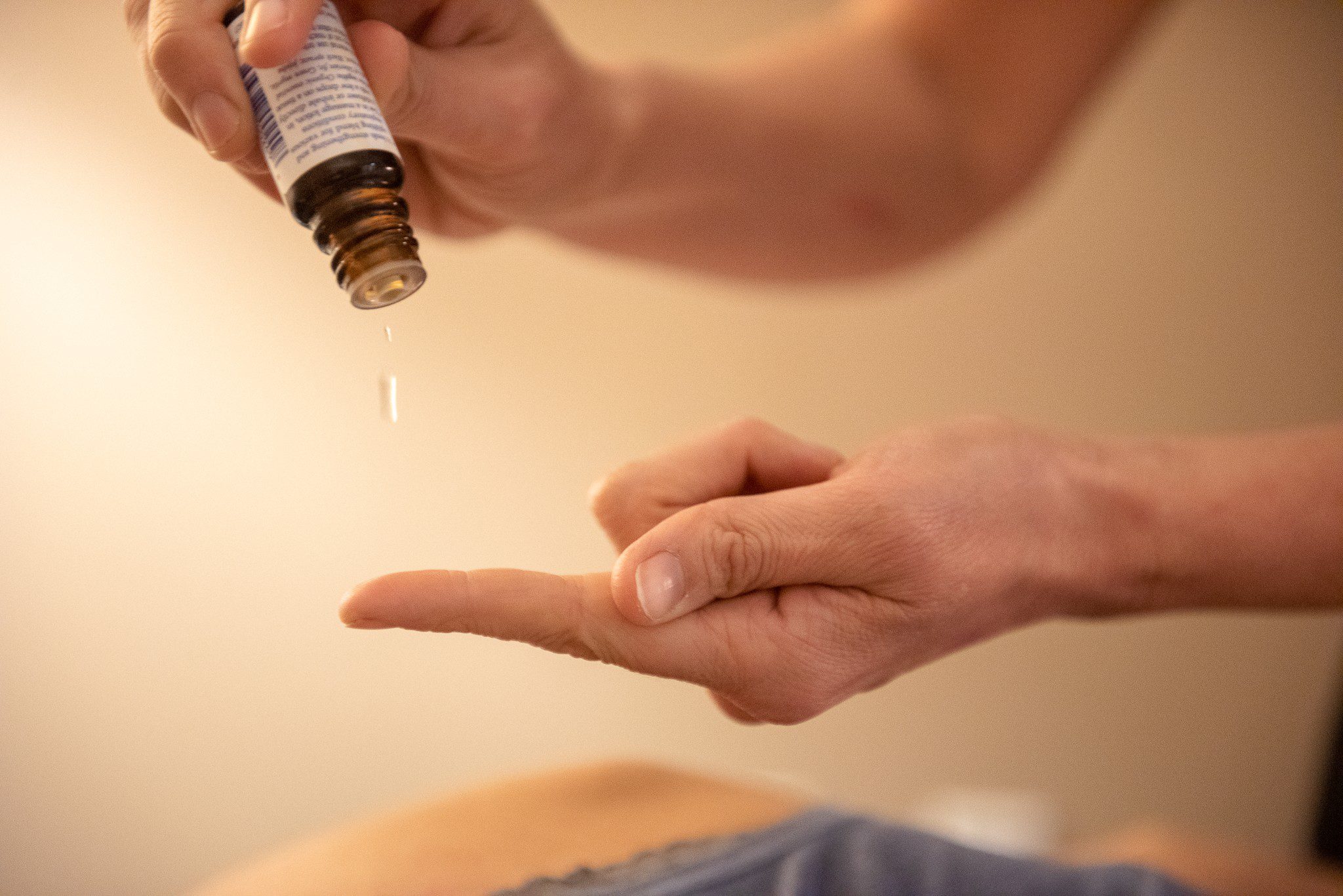 Aromatherapy
Choose a custom blend to add to any massage for $5
Essential oils are making a huge splash in natural medicine right now for a reason. Concentrated oils from leaves, flowers, and roots of medicinal plants are powerful tools for relaxation, pain management, and more. At Integrative Acupuncture, we add essential oils to your massage for an individualized experience. We only use the highest quality, certified organic essential oils from Snow Lotus and either blend them into your massage oil or apply them to acupressure points alone.
Flexible Massage – join our exclusive email list of folks who may be able to jump into our massage schedule at a moment's notice AND receive 20% off your massage!
Our popular massage therapy program is often booked up weeks in advance, but- cancellations happen. And when they do, our massage therapists schedule, and take home pay, can be drastically affected.
If you'd like to be alerted via email to same day massage therapy openings, join our Flexible Massage elist. You'll receive an email when a same day massage spot opens up, If it works for your schedule, Great! Call us or book it online, first come first served.
You'll not only benefit from an unexpected stress relief break in your day, but you'll enjoy 20% of our regular massage therapy prices for your same day massage as a member of our Flexible Massage list.