Acupuncture for the Hearta
Heart conditions like anxiety and insomnia can be debilitating. Sometimes, people believe medications are the only way to treat them. We have successfully helped hundreds of patients from all over central and northern Vermont with anxiety and insomnia using acupuncture. If you're interested in avoiding, eliminating or reducing your need for medications for anxiety and insomnia, consider an appointment at Integrative Acupuncture in Montpelier and Williston, Vermont.
Heart palpitations, sweating palms, hot flashes, and headaches. Acupuncture in Montpelier and Williston, VT at Integrative Acupuncture provides stress relief and reduction in anxiety. We are experienced at not just using acupuncture, but creating a individualized treatment plan for each patient with anxiety symptoms. Depending on the person, child or adult, we may or may not use acupuncture needles. We may include an herbal formulation for home use.
Acupuncture is so effective at inducing sleep, about half of our patients fall asleep during their treatments. People from all over Washington, Chittenden and Lamoille counties travel to Integrative Acupuncture in Montpelier and Williston to receive natural care for their sleep disorder. The relaxation they experience during their treatment lasts and patients report changes to their sleep pattern immediately.
SCHEDULE AN APPOINTMENT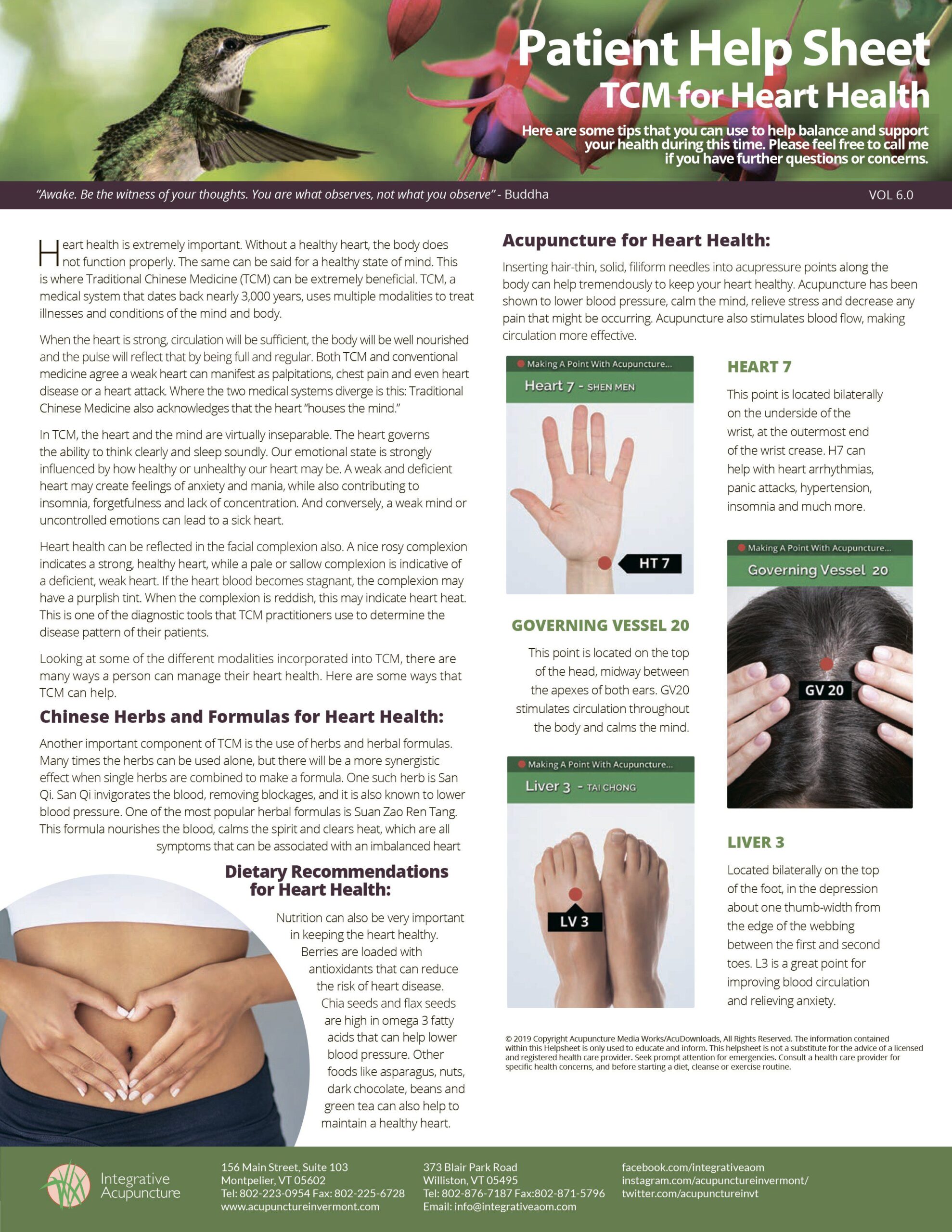 Download Patient Help Sheet