It's been an honor to provide acupuncture for veterans at no cost to them in our communities in Williston and Montpelier, Vermont for the past decade.
Free Acupuncture for Veterans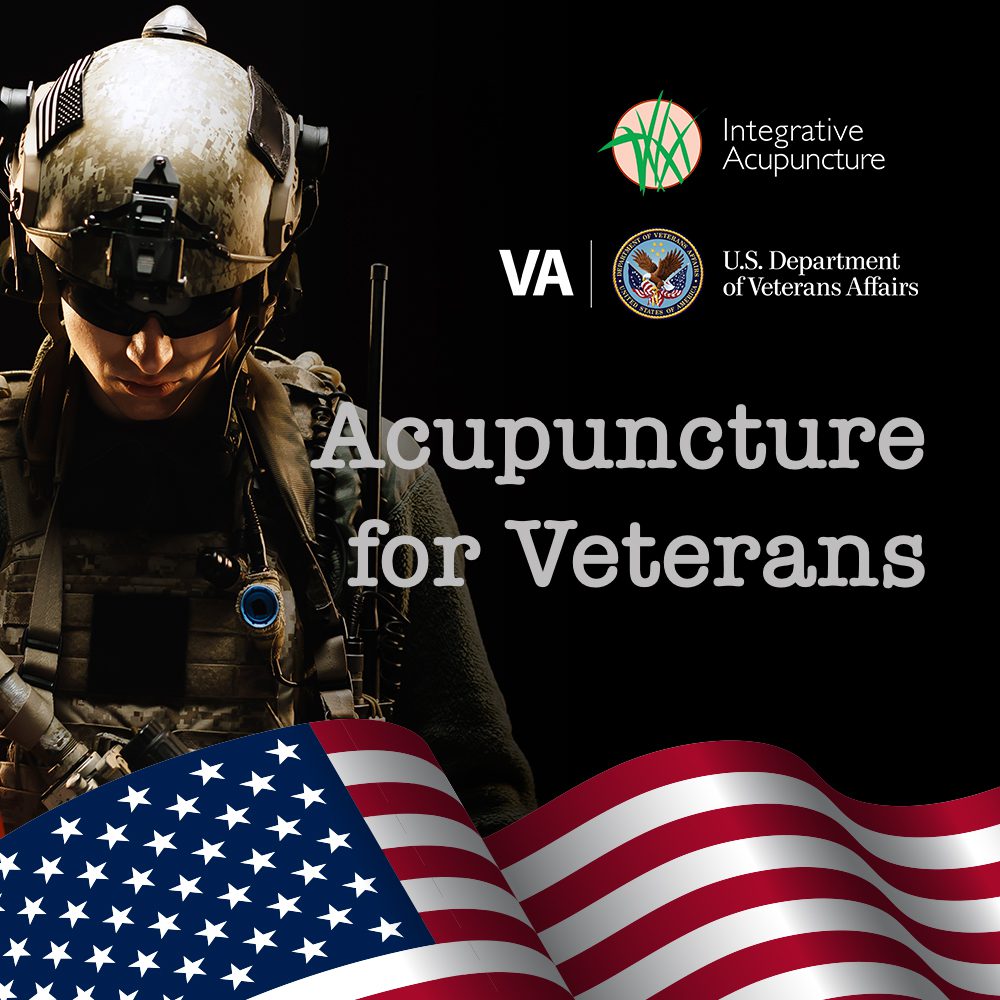 Why Choose Acupuncture?
Acupuncture is often associated with pain management, but it is also may be useful for other conditions, and the body of literature for acupuncture effectiveness is growing. Acupuncture may be effective as a stand-alone treatment or as an adjunctive treatment to other medical interventions. An evidence map of acupuncture was developed by VA Health Services Research & Development (HSR&D) in 2014. This systematic review identified evidence of potentially positive effect for several pain conditions, including chronic pain and headaches, mental health conditions such as depression, anxiety and PTSD, and wellness indicators such as insomnia.
Acupuncture is generally considered safe when practiced by appropriately trained acupuncture providers, like the licensed acupuncturists at Integrative Acupuncture.
Massage Therapy
The Veterans Health Administration (VHA), the nation's largest healthcare system, has been at the forefront of implementing evidence-based complementary and integrative health, given their patients' high prevalence of pain, anxiety, and depression.
Thanks to our 10 year relationship offering acupuncture to Veterans, we are now able to expand our offerings to include Massage Therapy! 
Contact the VA to receive an authorization for Massage Therapy at our Montpelier office. 
How To Access Services: Community Care Network
Accessing free acupuncture for veterans is as easy as asking your primary care provider if you can give it a try.
1. Contact your PCP at the VA
Your PCP is advocating for non-drug alternatives to offer you for pain. Acupuncture is a great option and they will likely support you by authorizing a series of acupuncture treatments.
2. VA sends an authorization
Our teams in Williston and Montpelier, Vermont are ready to receive your authorization via fax from the VA. We will contact the VA on behalf of returning patients to extend benefits as well.
3. We'll call you and set up an appointment
With our team of 6 acupuncturists in our 2 offices, we have convenient appointments available, including weekends and evenings.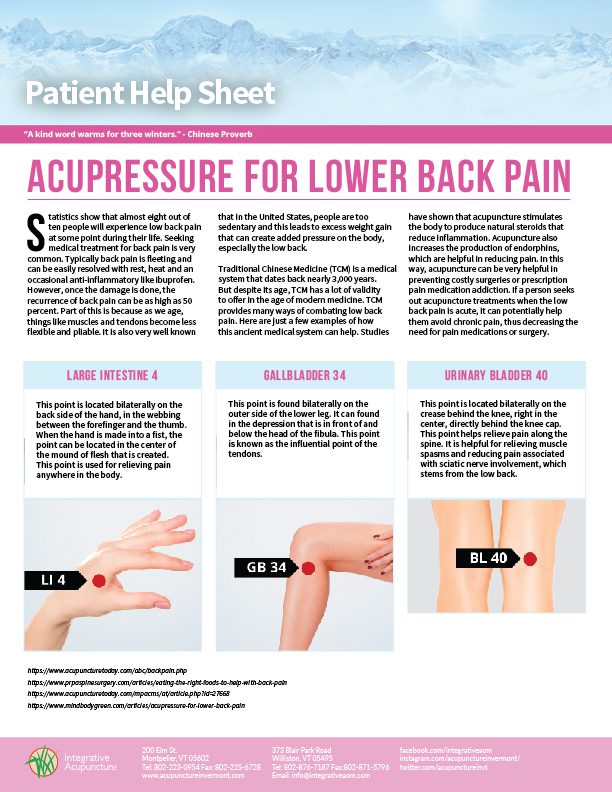 Download a Patient Help Sheet