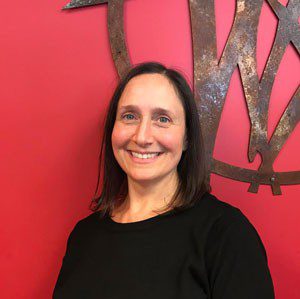 Zizi (Jessica) Zolten-Chandler M.S.O.M, L.Ac.
Licensed Acupuncturist
"It is an honor to support my patients in achieving their health and wellness goals through the practice of Acupuncture and Traditional Chinese Medicine"
Meet Zizi
Zizi received her first acupuncture treatment while earning her undergraduate degree in psychology and early childhood education. She found the treatments to be extremely effective and also deeply relaxing. After several years of seeking acupuncture treatments for herself, she decided to pursue a course of study in Traditional Chinese Medicine, a four year post graduate program. Through her studies at the Traditional Chinese Medical College of Hawaii (TCMCH) she was inspired by the teachings of Dr. Lam Kong, a tenth generation practitioner of Traditional Chinese Medicine.
Zizi enjoys helping patients regain balance and wellness in their life.  She has additional training and experience working with
women's health, infertility and pre-conception
care.  Her post graduate degree work with Didactic NADA Training for Acupuncturists, allows her to be a great resource for
addiction management and anxiety
.  Zizi also completed post graduate studies with
Memorial Sloan-Kettering Cancer Center Integrative Medicine
's, Acupuncture for the Cancer Patient.
In her free time she enjoys being with her beloved family. She can also be found expressing her creativity in the kitchen, practicing Fragrance Qigong and moving her body in yoga or long walks.
SCHEDULE AN APPOINTMENT WITH ZIZI
Education & Certifications
Licensed Acupuncturist, Vermont and Hawaii: 2001- present
Master of Science, Oriental Medicine, The Traditional Chinese Medical College of Hawaii, 2001 (now  The Institute of Clinical Acupuncture and Oriental Medicine)
Board Certified Diplomate Acupuncture: National Council and Commission for Acupuncture and Oriental Medicine NCCAOM 2002
Bachelor of Arts Degree: Tulane University, Psychology and Early Childhood Education, 1995
Certificate of Completion: Clean Needle Technique 2001