We love seeing acupuncture in the news about new research, studies and so much more. From time to time we're featured in the news around Vermont for our work with acupuncture and the acupuncture community.
Acupuncture Today Interviews Kerry Boyle About Practice Success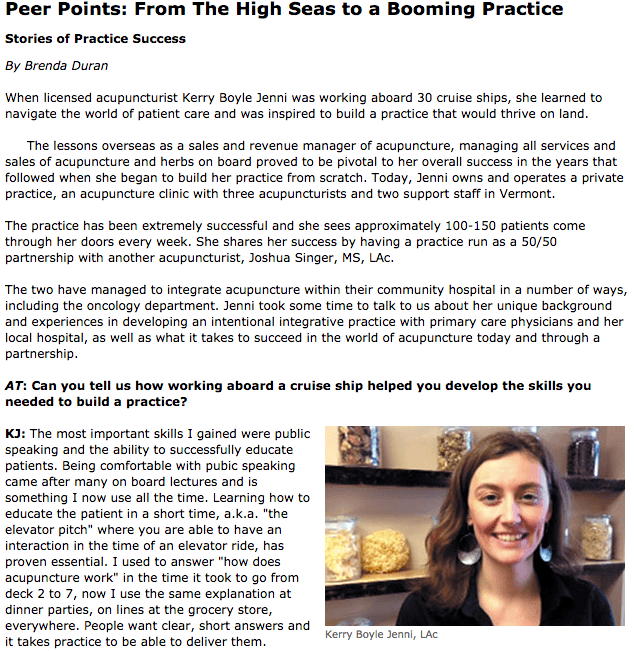 Kerry was interviewed by Bredna Duran, of Acupuncture Today, in June 2014. Below is an excerpt of her interview.
"When licensed acupuncturist Kerry Boyle Jenni was working aboard 30 cruise ships, she learned to navigate the world of patient care and was inspired to build a practice that would thrive on land.
The lessons overseas as a sales and revenue manager of acupuncture, managing all services and sales of acupuncture and herbs on board proved to be pivotal to her overall success in the years that followed when she began to build her practice from scratch. Today, Jenni owns and operates a private practice, an acupuncture clinic with three acupuncturists and two support staff in Vermont."
Cupping- What Is It? Recent TV Interviews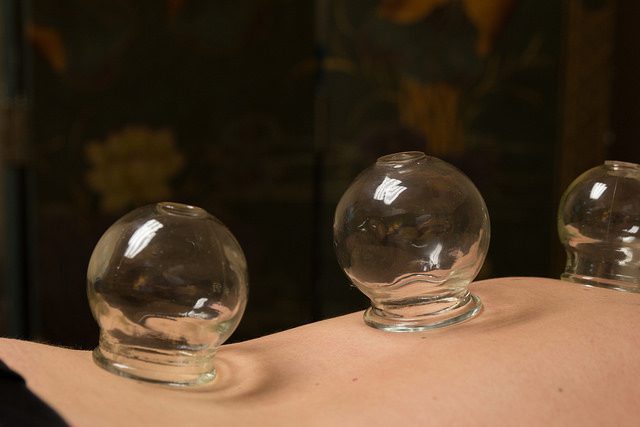 Cupping has been all over the news since Michael Phelps displayed prominent cupping marks during the 2016 summer Olympics.  Acupuncturist Kerry Boyle was interviewed by Vermont news stations, WCAX and WPTZ to demonstrate cupping.
Acupuncture – Gaining Recognition and Appreciation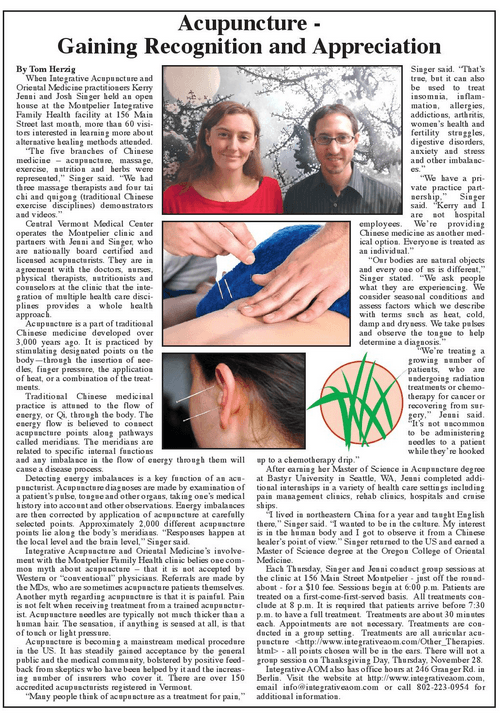 Tom Herzing wrote an article on Integrative Acupuncture,acupuncture and Oriental Medicine and how it's gaining recognition and appreciation. You can read a preview of his opening remarks below.
"When Integrative Acupuncture and Oriental Medicine practitioners Kerry Jenni and Josh Singer held an open house at the Montpelier Integrative Family Health facility at 156 Main Street last month, more than 60 visitors interested in learning more about alternative healing methods attended."