Our Montpelier office on Elm St took about 5 feet of water in our basement during the tremendous floodings 4 weeks ago. The waters destroyed hundreds of bottles of herbal supplements, bags of raw herbs, thousands of pounds of salts and all of our heating appliances like our boiler and hot water heater. Thanks to the generosity of donors, we were one of many downtown businesses to receive a $4,000 grant from the partnership between Montpelier Alive and the Montpelier Foundation. THANK YOU!
Donate Today!
Meet our New Team Members
Petra is an experienced massage therapist joining our practice on Mondays, Thursdays and also Saturdays. Petra's journey towards bodywork began in the early 2000s, in a jujutsu dojo in Oakland, California. They have completed a 720 hour training at National Holistic Institute and have years of experience providing massage at San Francisco's Immune Enhancement Project and Trans-Thrive, a project of the Asian & Pacific Islander Wellness Center, started to serve marginalized transgender people.
SCHEDULE AN APPOINTMENT WITH PETRA
Anna is an acupuncturist now accepting new patients in Montpelier on Mondays, Thursdays, Fridays and the popular Saturdays! Anna comes to us from NYC where she was working at a top fertility acupuncture clinic.
SCHEDULE AN APPOINTMENT WITH ANNA
Rate Increase Announcement
Our treatment rates for Acupuncture are increasing for our time of service patients as of September 18, 2023. Initial visits for new patients will be $140 and return visits for established patients will be a $5 increase to $90.
Massage therapy visits will increase by $5 each visit for 25 minute, 50 minute and 80 minute massages.
Thank you for your understanding.
Congee Cookoff: Save The Date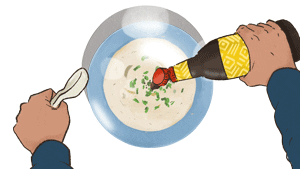 Our congee party will be back this fall and we invite everyone to our Montpelier office for a congee cookoff.
Friday September 29th, 2023 3-6PM
we hope you can join us for a tasty treat and fun evening.
More details to come!