Description
Evil Bone Water (Zheng Gu Shui): A Chinese topical medicinal, hand-crafted with only empirical grade herbal ingredients in an approved facility.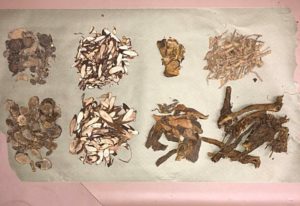 Originally based on a 500 year old recipe, with a few added extras including the finest Chinese herbs. A very strong topical medicinal commonly used for:-sports and accidental injuries, sprains muscle cramps, insect bites, even broken bones, bruises… and more! That's why it's one of our Top 5 Recommended Products!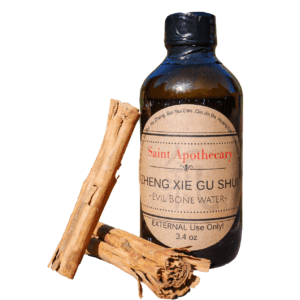 Common uses include:
Incidental Injuries (particularly sports injuries)
Joint Pain
Spinal Pain
Muscle & Ligament Pain
Bruising
Sprains
General Pain
Cuts & Insect Bites
The most recent national estimate suggests that 126 million adults suffer from some pain in a given year. And about one-third (40 million adults) suffering from severe pain and back pain, joint pain, neck pain and headaches are among the most common types of pain. Acupuncture and Chinese herbs are very effective at reducing joint pains. It's a natural option. That's why Acupuncture is recommended as a first line treatment by the American College of Physicians. In their 2017 Clinical Practice Guidelines for acute and chronic low back pain and by the National Institutes of Health for low back pain and knee osteoarthritis they recommend acupuncture.
"The power of Evil Bone Water is it actually helps the problem instead of just patching up the symptoms."
Qaseem A, Wilt TJ, McLean RM, et al, for the Clinical Guidelines Committee of the American College of Physicians. Noninvasive Treatments for Acute, Subacute, and Chronic Low Back Pain: A Clinical Practice Guideline From the American College of Physicians. Ann Intern Med. 2017;166:514–530. [Epub ahead of print 14 February 2017]. doi: https://doi.org/10.7326/M16-2367