Clinical Studies Show Promise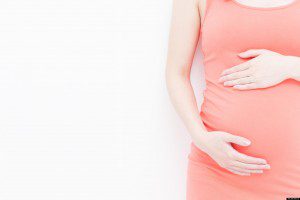 A long term clinical study has concluded that the use of acupuncture as a treatment for infertility can significantly improve chances of pregnancy. The study tested acupuncture alongside groups of women who were either also using in-vitro fertilization (IVF), intrauterine Insemination (IUI) and women using no biomedical assistance. While results varied between the different groups they also experienced increases in fertility. Compared to the normal predicted outcome of 24% conception from IVF, 42.5% of the women in the IVF group conceived. The group of women receiving no other biomedical treatment for fertility other than acupuncture, demonstrated a conception rate of 52.38%. This study clearly demonstrates how acupuncture is a safe and effective way to increase a woman's fertility when trying to conceive. The researchers also noted that no adverse health effects were witnessed during the study. This is promising news for anyone undergoing fertility treatment who wants a safe, natural and cost-effective way to increase their chances of conception.
www.healthcmi.com/Acupuncture-Continuing-Education-News/1280-new-infertility-to-pregnancy-with-acupuncture-herbs
Here at Integrative Acupuncture in Vermont, we strive to help women and their families that are dealing with infertility. We know how stressful this process can be but we are hopeful to make a difference for you. If you or someone you know has been struggling with fertility we recommend coming in for a treatment with our licensed acupuncturists that specialize in treating infertility.  A few other natural ways to help boost your chances of conception you can try at home is to eat more liver, eat more seafood, cut back on the processed foods, and manage your weight. Yoga is another way to increase fertility by reducing stress and increasing blood flow, which can help gynecological function.
Would like to get more information or book an appointment? Click here to head over to our online scheduling system!