What is the cost of Acupuncture in Vermont?
 A growing number of people are turning to acupuncture and Chinese medicine as an alternative or addition to their traditional healthcare. Acupuncture is probably most well known here in the West for treating pain related conditions. Although it is a very effective tool for pain relief, it can also be helpful for many other conditions. Chinese medicine is a complete system of healthcare treating many different conditions such as: allergies, sciatica, joint pain, trigeminal neuralgia, fertility, menopausal symptoms, and digestive complaints to name a few. Licensed acupuncturists will often use a combination of acupuncture, herbal and/or dietary therapies, and massage in order to achieve the most benefit for the patient. The number of treatments required depends on the condition being treated and the response of the individual to the treatment. It may range from 1-2 visits for acute pain, headache or sinusitis to bi-weekly or monthly visits to manage chronic arthritis pain, infertility or depression.
How Much Will It Cost Me?
One of the first questions people ask is "How much will it cost?"  Generally fees nationwide range from $70-150 per session in the median price range. The initial treatment is usually longer and more comprehensive than follow-up appointments, so often costs more. Your first treatment will most likely involve a thorough health history, tongue and pulse diagnosis, discussion of treatment plan, as well as the actual acupuncture treatment. Your acupuncturist may also want to discuss various other modalities that may be helpful for your particular condition such as dietary and/or herbal therapies.  Below is a list compiled by OkCopay, and is from an analysis performed for NerdWallet. (Prices represent self-pay or out of pocket costs.)
Median Pricing Cost of Acupuncture (out of pocket) in 16 Metro Areas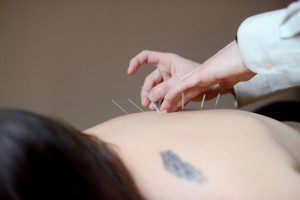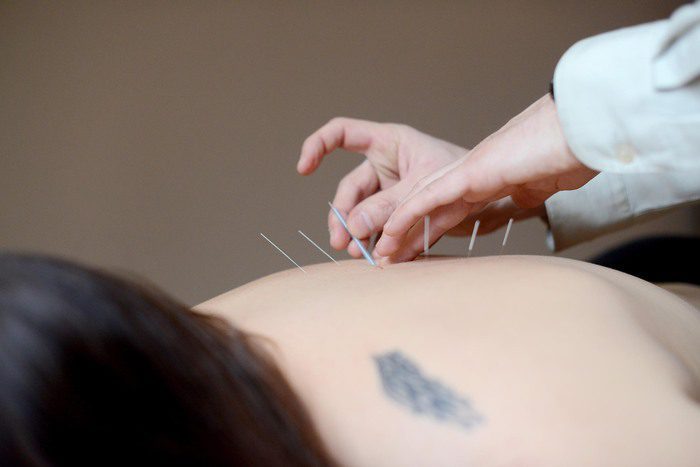 | | |
| --- | --- |
| City | Median Price |
| New York | $120 |
| Washington, D.C. | $138 |
| Atlanta | $120 |
| Louisville | $85 |
| Cincinnati | $110 |
| Indianapolis | $110 |
| Milwaukie | $75 |
| Minneapolis | $90 |
| Chicago | $95 |
| Austin | $80 |
| Denver | $100 |
| Salt Lake City | $75 |
| Las Vegas | $90 |
| San Francisco | $100 |
| Portland | $92 |
| Seattle | $110 |
http://www.nerdwallet.com/blog/health/2015/05/26/how-much-does-acupuncture-cost/
Will Insurance Cover Acupuncture?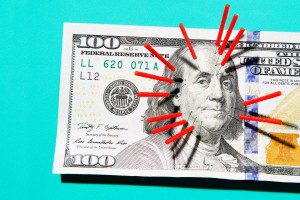 Many times the next question asked is "Will my insurance cover acupuncture?"  A growing number of insurance companies are starting to realize the cost benefits of covering acupuncture for their members, and more and more policies are starting to include acupuncture coverage. Many people have no idea if they have acupuncture coverage on their policy, and are often surprised to find out that they do in fact have coverage. Each health plan is different and navigating through your policy can sometimes prove to be difficult and confusing. Below are some questions that can help you when calling your insurance carrier.
▪                Is acupuncture (97810) covered by my plan?
▪                Is a referral required from my Primary Care Provider (PCP)?
▪                Is reimbursement limited to a particular network or panel of providers?
▪                Is pre-authorization required?
▪                Am I limited to specific diagnosis codes (only specific sessions)? If so, what are they?
▪                Is there an annual deductible? If so, how much is the deductible? How much has been met?
▪                Do I have co-pays or co-insurance? How much are they? We are considered "specialists" on most plans.
▪                Is there a maximum yearly allowance for acupuncture? Maximum number of visits? Specific dollar amount? Are my acupuncture visits combined with Physical Therapy or Chiropractic visits?
Here at Integrative Acupuncture in Montpelier and Williston, VT we do our best to help you find out if you have coverage or not. It is advisable that you contact your insurance provider before making an appointment however. We are BlueCross BlueShield and Cigna in-network providers, and also accept many other insurance plans that include acupuncture coverage and will bill for you as out-of-network providers.
Acupuncture is currently not covered by Medicaid or Medicare.
▪     Flex Spending Account (FSAs)– If you find that you do not have acupuncture coverage with your insurance policy, you can use your Flexible Spending or Health Savings Account (HSAs) to pay for expenses not covered. You may need to request a receipt at the time of service to submit when paying with your FSA/HAS.
▪                Motor Vehicle Accidents – If you have been in a motor vehicle accident and you have a valid No Fault insurance claim we may also to provide treatment at no cost, and bill your insurance. You will need to bring all of your information with you to your appointment (claim number, adjuster contact information, etc.)
▪                Worker's Compensation – We also work with Worker's Comp claims that are willing to pre-approve acupuncture treatment, and can work with you to help with approval.
▪                Group Acupuncture – Here at Integrative Acupuncture in Montpelier and Williston we also offer Group Acupuncture sessions once a week on Thursday evenings to offer a reduction of cost of acupuncture. This service is available so we can provide discounted treatments. All treatments are provided by a licensed acupuncturist, however a private consultation with an acupuncturist may not be available. Your treatment will be in a group setting, but the environment will be quiet. These treatments are performed seated in a chair, in the same room, and are about 30 minutes each. The cost is just $10 per treatment, and is walk-in only.  This is a great way to try out acupuncture for the first time and is recommended for things like:
–       Stress and anxiety management; including PTSD
–       Addiction Management – alcohol, nicotine, drugs, sugar
–       Sleep issues
If you are coming in for a more complicated issue, your acupuncturist may recommend a private treatment in order to perform a more thorough evaluation.
Some plans that

do

have coverage here in Vermont are:
–       State of Vermont employees
–       Federal Government employees
–       Green Mountain Power
–       Fletcher Allen Health Care
–       UPS
* There may be others as well, and it is best to check with your insurance provider.  And we recommend to be vocal to your human resources departments, let them know if you pay out of pocket for your cost of acupuncture and want it included in your health insurance plan.  Often the cost of acupuncture to add on to a plan is minimal, and the savings are huge! 
I hope you have gained a better insight into the cost of acupuncture, and insurance coverage here in Vermont. Please give us a call in Montpelier and Williston if you have any further questions or would like to schedule an appointment, 802-223-0954