Integrative Acupuncture is pleased to offer professional and experienced massage therapy with Maryah Thomas at convenient hours. Contact us to schedule a relaxing massage today.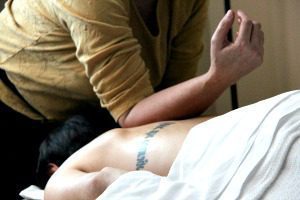 Deep Tissue Massage
25 min $50     50 min $80     80 min $100
Deep Tissue massage therapy is a specialized style of treatment indicated for pain management and functional change. Our massage therapist can provide an intensive deep tissue massage to your depth preference. Helpful for very tight muscles this a deep and slow form of bodywork.
Tuina (pronounced "twee nah") is a form of Oriental bodywork that has been used in China for centuries. A combination of massage, acupressure and other forms of body manipulation, tuina works by applying pressure to acupoints, meridians and groups of muscles or nerves to remove blockages that prevent the free flow of qi. Removing these blockages restores the balance of qi in the body, leading to improved health and vitality. Our acupuncturists may include tuina to an acupuncture session when needed.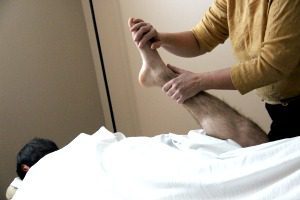 Medical Spot Massage
25 min $40     50 min $70     80 min $90
Sometimes our painful areas need all of a treatment's attention. We offer medical spot massages to one area for blocks of 15 minutes. If you have a pain in your shoulder, 25 minutes of focused attention of a medical massage can make a world of difference. Shoulders, elbows, knees, ankles, low back, neck, any specific area can benefit from this focused work. Depth of the pressure is varied based on your comfort and needs. Book a 25 minute, 50 minute or 80 minute appointment alone or add it on to your acupuncture appointment.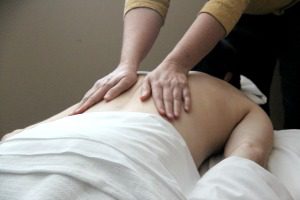 Swedish Relaxation Massage
25 min $40     50 min $70     80 min $90
You don't need to have pain to have a massage! Everyone can benefit from the relaxation response of a traditional Swedish bodywork. Our professional therapist is experienced in a variety of massage styles to put you in a deep state of peace and tranquility. This style of treatment is offered in 15 minute, 25 minute, 50 minute and 80 minute appointments and may be performed in a massage chair if preferred.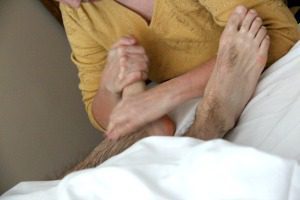 Reflexology
25 min $40     50 min $70
In ancient times, inn keepers in Asia marketed their inns by providing their weary guests with deep foot massages. The best techniques equaled the busiest inns. Our certified massage therapist, Maryah, has been trained in this sublime technique applying relaxing pressure to the feet. Available in 25 and 50 minute sessions.
Shiatsu Aromatherapy
50 min $75
Essential oils are making a huge splash in natural medicine right now for a reason. Concentrated oils from leaves, flowers and roots of medicinal plants are powerful tools for relaxation, pain management and more. At Integrative Acupuncture, we add essential oils to your massage for a individualized experience. We only use the highest quality, certified organic essential oils and either blend them into your massage oil or apply them to acupressure points alone.
Prenatal Massage
25 min $40     50 min $70     80 min $90
Our licensed massage therapist, Maryah, is trained and experienced with providing prenatal massage therapy, she has even served as a teacher to massage students for prenatal massage education. We can help with sciatica and low back pain, muscular tension and stress relief for women during all stages of pregnancy. Experience it on its own or add 25 minutes, 50 minutes, or 80 minutes of prenatal massage to your acupuncture treatment for a true retreat.
Hot Stone Massage
Add an additional $5 to any massage to include hot stones
The use of hot stones allows for penetrating heat at specific spots. This very relaxing, full body massage can be performed in 25, 50 or 80 minute sessions.