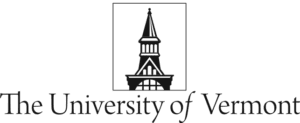 Good news for employees of the University of Vermont. As of January 1, 2020 the employee benefit plan has included acupuncture services by a licensed acupuncturist. UVM joins many other health conscious employer groups in Vermont like the State of Vermont employees, Central Vermont Medical Center, and many others who recognize the benefit of non-pharmaceutical alternatives to pain by covering acupuncture.
The Details
Employees of University of Vermont and University of Vermont Medical Center and their dependents that receive their benefits through their employer now have acupuncture included through Blue Cross Blue Shield. Plans vary- deductibles may apply. Co-pays may apply. Co-insurance may apply. Call the number on the back of your card for the details on your specific plan.
No Referral Is Necessary
Licensed Acupuncturists are direct entry care providers, meaning you do not need a referral to seek out their care. Simply call or schedule a first appointment online, and providers that are in network with Blue Cross Blue Shield will bill your insurance for you, without a referral.
How ACUPUNCTURE May Help You
Evidenced based acupuncture studies are in and the results are clear- acupuncture helps pain. Acupuncture has a long history of thousands of years, it is a natural, non drug approach to pain management and elimination. In addition to pain, acupuncture helps with stress, sleep, women's health conditions, and many more. For a look at the most up to date research on acupuncture, check out Evidenced Based Acupuncture.

Finding an Acupuncturist
Not all acupuncturists accept insurance and not all providers who practice acupuncture are licensed acupuncturists. To find a list and map of many licensed acupuncturists in Vermont, go the state association- Vermont Acupuncture Association
Integrative Acupuncture has been committed to creating greater access to acupuncture in Vermont for 11 years, and accepts insurance. With our team of 5 licensed acupuncturists and 2 convenient locations in Montpelier and Williston, we are able to take new patients usually within the week of an initial inquiry.