Have you heard acupuncture might be helpful? It reduces pain, helps fertility, sleep, and reduces stress. Maybe your doctor has recommended acupuncture or a friend or family member. But how do you find an acupuncturist?
Experience
It's good to know it takes a good amount of schooling to become an acupuncturist. Most acupuncturists completed a bachelor's and a 3-4 years master's degree in acupuncture prior to sitting for national board examinations. Some acupuncturists have also gone on to complete doctorate degrees in acupuncture. But hold on- not everyone who offers acupuncture is an "acupuncturist". Laws vary state to state but it many states acupuncture can be offered by chiropractors, naturopathic physicians, medical doctors, physical therapists and athletic trainers without the complete masters degree program in acupuncture. In fact, some providers may offer acupuncture after a weekend training program. So how do you know if your "acupuncturist" has completed the entire masters degree program? It's all in the licensure…
Licensure for an Acupuncturist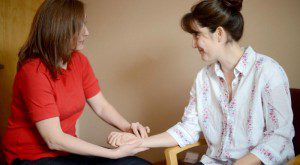 To become legally able to practice acupuncture after completing school, acupuncturists must apply for licensure in their state. 47 state in the US currently license acupuncturists, but there is not uniformity to their designations. Below are listed the letters after professionals names that designate a fully qualified acupuncturist, depending upon the state.
L.Ac. Licensed Acupuncturist
A.P.  Acupuncture Physician
R.Ac. Registered Acupuncturist
C.A. Certified Acupuncturist
Let me know if I missed any, it's hard to keep up with all the certifications!
Board Certification
Many states require licensed acupuncturists to maintain certification via the National Commission and Certification for Acupuncture and Oriental Medicine (NCCAOM). To achieve this status, applicants must pass a series of intense examinations. They must also keep up their studies through continuing education classes. We have the NCCAOM directory on our site, find it here. 
Safety Record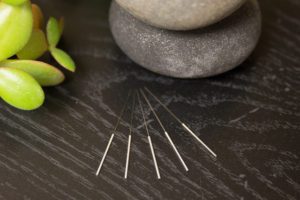 Acupuncture is very, very safe. The chances of a safety incident happening at an acupuncture visit are very low. Just like all medical professionals, acupuncturist's safety record are kept by the state they are licensed by. You can look up a professional's safety record at your state's regulatory board on line. In Vermont, the Office of Professional Regulation (OPR) keeps safety records of acupuncturists.
Acupuncturist's Testimonials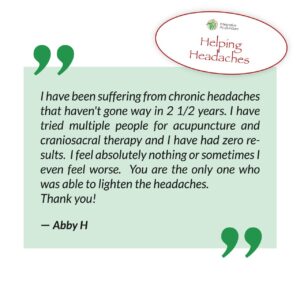 Ask around! Just like finding a plumber and a new favorite restaurant, word of mouth is still a great way to find a good acupuncturist. Check online reviews or post to a local electronic community board like Front Porch Forum.
Personal Connection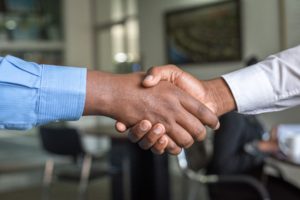 Maybe you are looking for acupuncturist to help your knee pain and a personal relationship is not required for your comfort. But, your acupuncture experience is also an opportunity for you to dive into body, mind and spirit healing. Finding an acupuncturist you are comfortable with can allow you to open up and find resolution to all sorts of issues. Many acupuncturists offer complementary consultations. Take them up on this and use the time to see how you feel with this person. You can also get a feeling for your acupuncturist through a phone call and asking some questions. Some questions I've been asked that I think helped a patient get to know me are:
How long have you been in practice?
What style of acupuncture do you practice?
Have you had good results with my condition before?
How many treatments do you think I may need?
Where Do I Look For An Acupuncturist?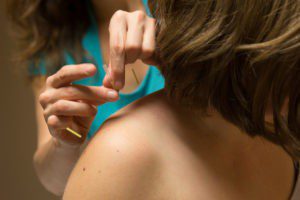 We have a directory on our website to help you find an acupuncturist near you. Just put your zip code in and how many miles you are able to travel and you should find qualified acupuncturists near you.