Affordable Acupuncture Options- $10 Treatments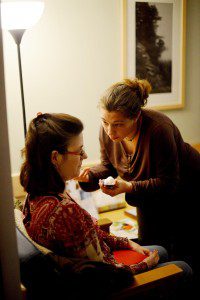 Integrative Acupuncture, in affiliation with Montpelier and Williston Senior Activity Center (MSAC), will begin offering acupuncture treatments for the reduced rate of $10 on Tuesdays beginning January 19, 2016 at MSAC, 58 Barre Street in Montpelier and Williston.  Sessions are in a group setting in the handicapped accessible activity room of MSAC and generally last about 45 minutes.  Board certified acupuncturist, Jennifer Etheridge, will provide the treatments. Integrative Acupuncture is the practice of licensed acupuncturists, Kerry Jenni L.Ac. and Joshua Singer L.Ac., and offers the reduced rate treatments in an effort to provide affordable health care options.
Treatments are available to anyone 50 years old and over, residents of any town, no membership to MSAC is required. Attendees may arrive any time between 10am and 11:30am on Tuesdays beginning January 19. No appointment is necessary.
According to Singer and Jenni, acupuncture is used for a variety of conditions including pain, addictions, sleep disorders, stress and more. Research shows acupuncture naturally reduces withdrawal symptoms like body aches, headache, nausea, sweating, and cravings for additive substances like drugs, alcohol, nicotine and sugar by relaxing the body and triggering the release of certain chemicals in the brain.  This relaxation effect also has profound use for post-traumatic stress disorder sufferers and for people with sleep and anxiety issues.  The US Army has been using acupuncture to treat PTSD, anxiety and traumatic brain injury for years. Acupuncture is also effective for treating pains for all kinds by increasing circulation of blood and releasing endorphins from the brain to reduce pain. The treatment involves very small, stainless steel needles in the ears.  Patients sit in chairs in a group setting and relax for 30-50 minutes.  After his first acupuncture experience last week, one veteran reported feeling "more relaxed then he had in years".
"We are pleased to add acupuncture to our wellness programming," said Dan Groberg, Director of Programs and Development at MSAC. "'Our new partnership with Integrative Acupuncture will contribute to the wellbeing of area seniors and build upon our many wellness offerings,' said Dan Groberg, Director of Programs and Development at MSAC."
Integrative Acupuncture, Montpelier and Williston

Integrative Acupuncture has been providing $10 group acupuncture sessions for six years at their practice affiliated with University of Vermont Health Network- Central Vermont Medical Center and Integrative Family Health Montpelier and Williston on Main St in Montpelier and Williston every Thursday evening.  They are located at 156 Main St and have provided over 5,000 treatments to the central Vermont community. The providers at the health center use evidenced based complementary medicines, like acupuncture, to provide patients with an individualized and holistic health care approach in addition to their general medical care. For more information see www.acupunctureinvermont.com.
Montpelier and Williston Senior Center
MSAC is a division of the City of Montpelier and Williston that works to enhance the quality of life for the older adults in the Montpelier and Williston area through opportunities that develop physical, mental, cultural, social, and economic well-being in a welcoming, flexible environment. MSAC serves more than 900 community seniors, including one in five Montpelier and Williston seniors, with lifelong learning opportunities, fitness and movement programs, cultural events, and nutritious meals.
Affordable Acupuncture For All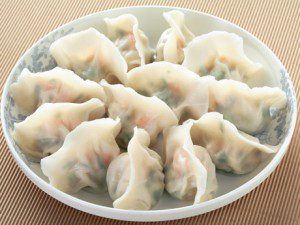 Jenni and Singer have established a non-profit organization, People For Acupuncture, Inc., whose mission is to include acupuncture into insurance plans for all Vermonters.  The 2016 legislative session will include bills for health care insurance equality reform and inclusion of licensed acupuncturist's services for PTSD, pain management, anxiety, and nausea.  Their annual benefit will take place February 6, 2016 in Berlin Vermont, a Chinese New Year dinner and entertainment. Tickets are available here.