Getting Exercise in the Winter
Interesting Ways to Help Your Kids Exercise in Winter
It's cold and dark outside.
You come home with the kids and all you want to do is snuggle on the couch.
Snuggling in winter may be fun (and I'm not going to say you shouldn't snuggle) but your kids need something more. In fact, according to the Center for Disease Control (CDC), kids need at least 1 hour of physical activity—every day. And depending on your children's school program and sports activities, they may not even get close.
There are many benefits to getting this amount of activity daily for kids. Exercise helps kids feel less stressed, have higher self-esteem, focus at school, sleep better and maintain a healthy weight. You've probably noticed that parenting children who get enough exercise is also easier than parenting those who don't.
Winter is a time for yin activities. It's healthy to be introspective and quiet. However, children need physical activity—even in the winter.
But on a cold, dark day, how do you get your kids to exercise?
Indoor Exercise
The first strategy is to get physical activity at home. Walk the dog or shovel the snow. Race around the house. Go outside and play snowball basketball.
Young children may enjoy creative home exercise. Try playing "rock, paper, scissors" with your legs. Do sun salutations together. See who can walk upstairs backward the fastest.
When you spend time at home, keep moving. Take breaks every hour and do jumping jacks. Play exercise workout games, like Dance Dance Revolution. Do push-ups, sit-ups and squats.   Use commercial breaks when watching TV to challenge each other to a dance contest. Even jump-roping in the basement is a good exercise option.
Outdoor Exercise
The winter is full of outdoor exercise for kids. Sledding, skiing, skating are just a few options. Try making the same activities interesting by changing them slightly. Sled down a hill on an inner tube or cafeteria tray instead of a sled. Go skating on a lake instead of at a rink.
When you enjoy an activity that doesn't require a lot of physical exertion, think of ways to make it vigorous. For example, walk across a field to watch the Northern Lights. Walk to the grocery store instead of driving. Look for ways to build exercise into your normal activities.
Kids' Exercise Programs
There are many exercise classes for kids. Most towns have traditional options—sports leagues, gymnastics, dance studios or even a local YMCA. But now many towns have even more opportunities for children. There are yoga classes, Zumba, wall climbing, in-line skating, skate boarding and boot camps. Your child can train for marathons, triathlons and other endurance events. Some cities even have parkour gyms—a gym where kids half run and half fly, propelling themselves off the obstacles in their way.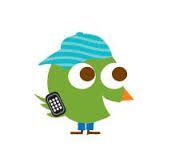 Here's a great resource for Vermont families to find winter fun, Find and Go Seek.  This website has the 411 on all sorts of indoor and outdoor activities for you and your kids all winter long including sledding hills and classes you've never heard about.  Reviews from local parents and grandparents fill the site with all the information you need.
Around Montpelier and Williston, check out Yoga Mountain's Kid Yoga classes.  My kids love to do yoga. Kids yoga classes are not all about meditating and begin quiet, they're fun.  Don't worry if your little one won't still for a child's pose for two seconds, kids roam around classes and eventually find there way back to the mat. Songs and games and animal names fill the yoga class and don't be surprised when your little one starts doing the poses on there own at home.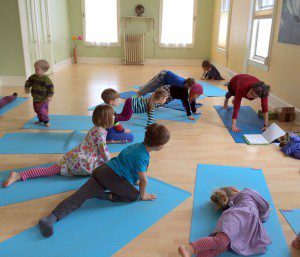 If just reading this list of activities makes you feel exhausted, you may need an acupuncture "tune-up." Sometimes inactivity is more than just a reaction to the dark winter season. If you feel lethargic, you'll have an even harder time getting your children to move.
Give us a call and we'll help you and your children feel ready to keep moving in the winter, and yes kids love acupuncture, read all about it here and here.